Jes had a chance to speak with the awesome Katie Farina of Katie's healing kitchen. Her food is AMAZING. Katie graduated from the Natural Epicurean Academy of Culinary Arts, a Professional Chef Training Institute. She is passionate about harnessing the power of food to heal disease. Through the years she's done it all – taught cooking classes, waitressed, cooked in a macrobiotic restaurant and helped disadvantaged youth through food. Her lifelong goal is to inspire others to make the connection between the food they eat and its effect on their body, the environment and the world. Are you ready to be inspired?
Find Katie Online:
Website: katieshealingkitchen.com
Instagram: @katieshealingkitchen
If you are in San Diego, take one of her LIVE CLASSES!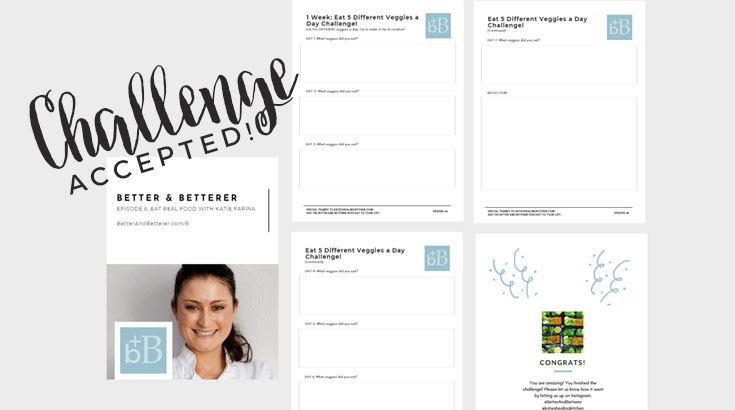 Here is this episode's challenge:
Eat 5 Different Veggies a Day for 1 Week