One of my fondest hotel memories was at The Benjamin in NYC. They had a PILLOW MENU. That's right, at The Benjamin, you can order up the pillows of your choosing, to your room. Genius!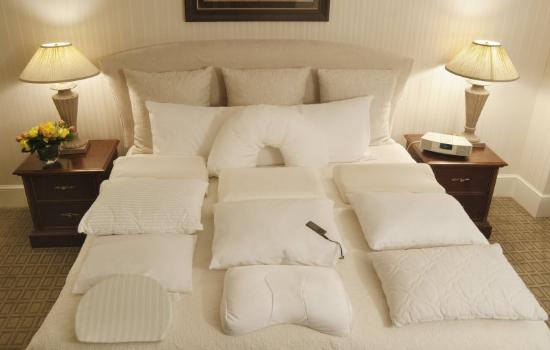 I have always been searching for the perfect pillow (I've spent a lot of money on pillows), and recently I came across the Cariloha FLEX pillow — you can adjust the stuffing for yourself. Game freaking changer. I highly recommend this pillow. Because I tried it out in person I fell in love with it and didn't try any others. But, dear reader, I DID research this and there are a lot of options out there. Below you will see some pics and links. These are not affiliate links (and that's probably a 50-50 split between me wanting to outright recommend products etc without a payback, and me being too lazy to research and set up affiliate links with Amazon).

Before I leave you to view these pics, I do want to ask all my WFH friends: Why Aren't we Napping? Are YOU napping? Shouldn't we be napping?
Anyhoo, here are some of the adjustable pillows (and extra foam stuffing) that I found. They're like a Build-a-Bear for your head.
Sweet dreams!
Cariloha Flex
I personally recommend this one because I have it. There was enough extra foam that I made Theodore a pillow too. (I was going to give it to my daughter, but Theodore claimed it.)
You can buy this at a Cariloha store near you, or online from Cariloha (you can get 10% off your 1st order). You can also buy it at Bed Bath and Beyond (and use that 20% off coupon they are always sending out — that's what I did).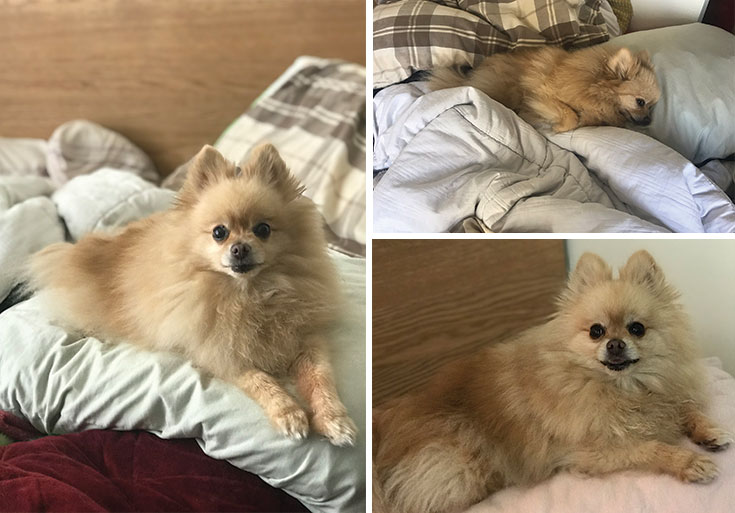 Zoey Sleep
Well, this one looks f*ing amazing. If you are a side sleeper, this may be just the thing you need. Linkie link.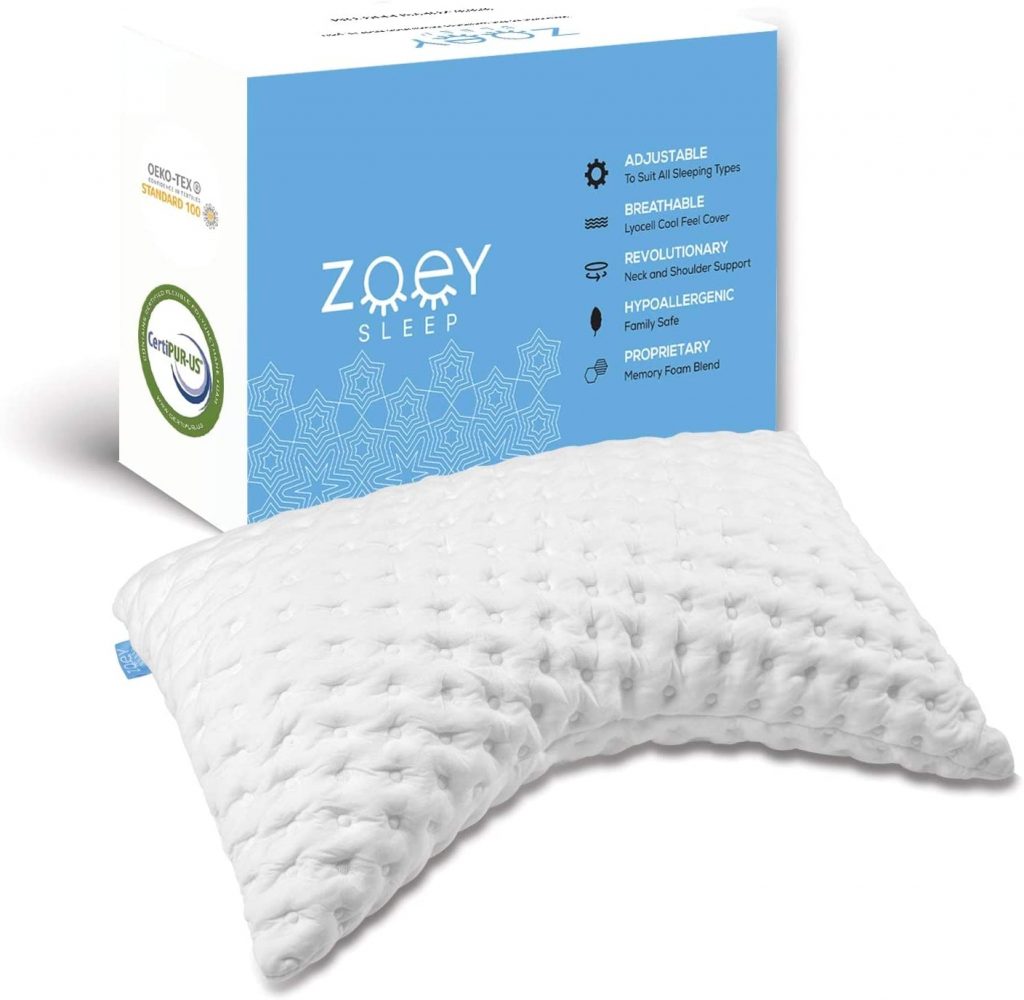 Memory Foam Fill, Cuz, You Know…
I like a thinner pillow, but if you get an adjustable one and want MORE, MORE, MORE, you can go for it. (And if you just got the song Mony Mony in your head, you're welcome.) You can find this on Amazon here. (And if you didn't get Mony Mony in your head just then, the night is young…)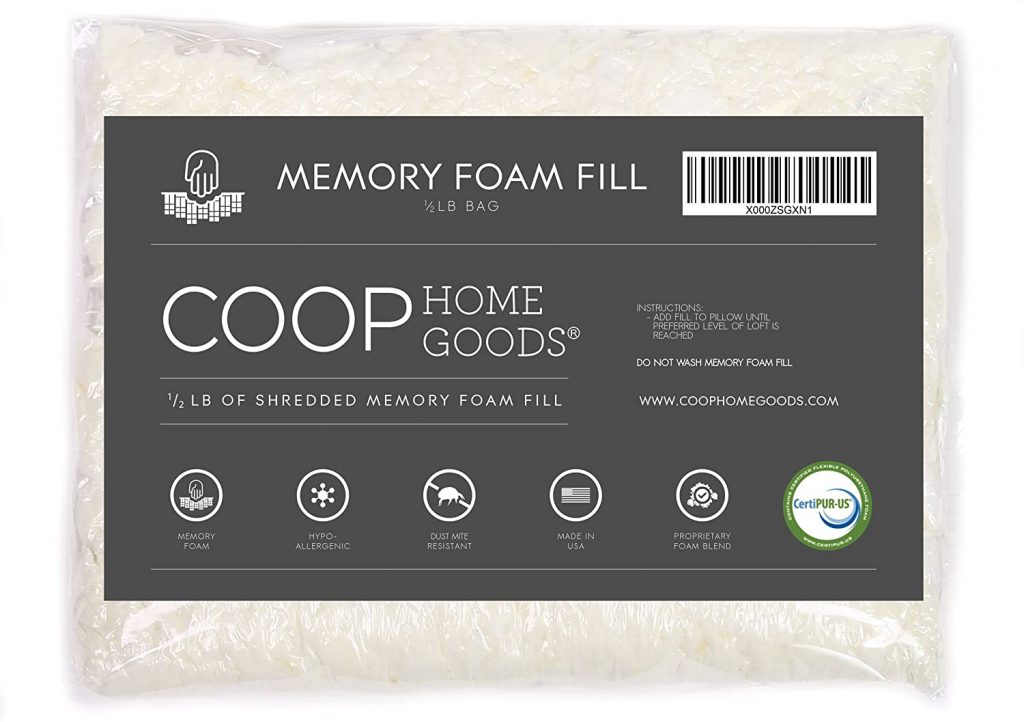 Hearth Fire Pillow
Here's another one — it's actually Amazon's choice. And yep, you can adjust the loft fill of this pillow too!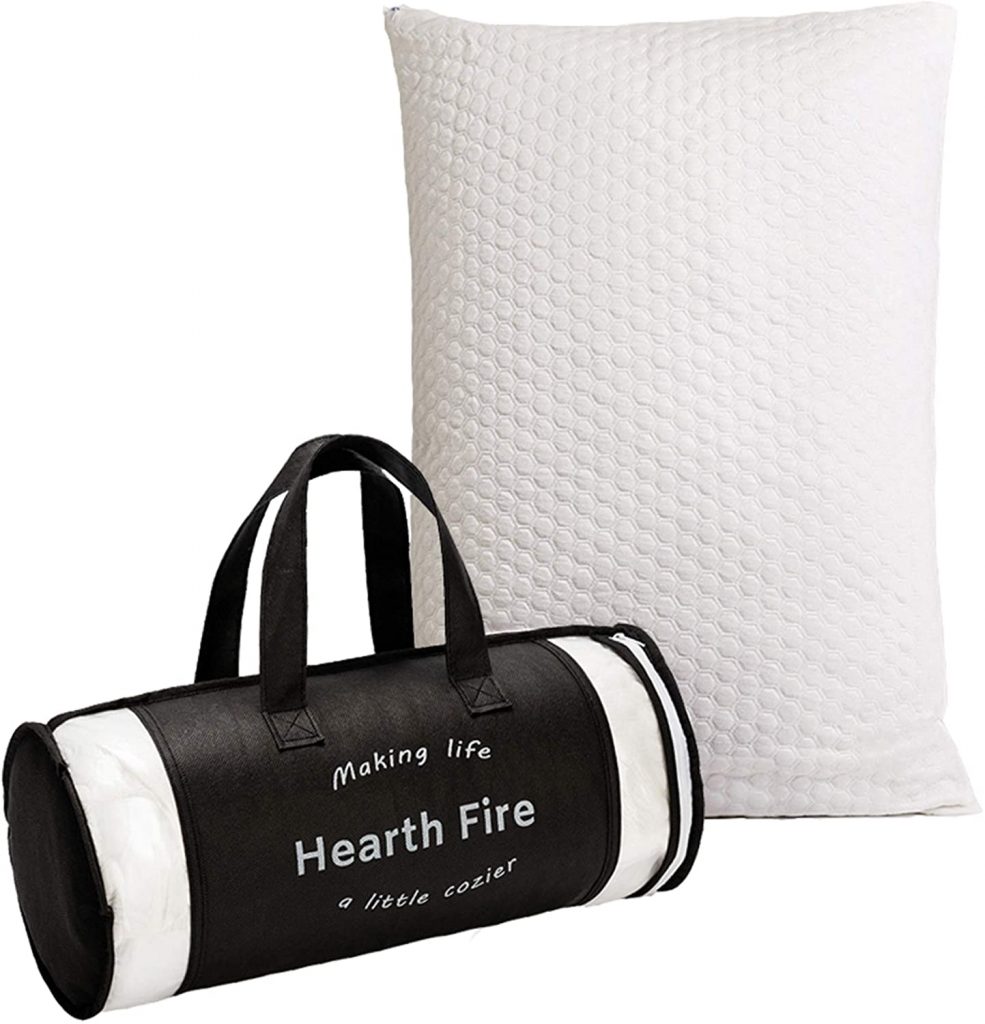 WonderSleep Dream Rite Pillow
Though I am sure you will find more if you start looking, this is the last one I'll share. It's another affordable and well-rated option available on Amazon.